February 01, 2021 - 63 views
Before the Cambridge Analytica story had broken. Before Facebook's acknowledgement that its platform had been used to help incite ethnic cleansing in Myanmar. Before the WhatsApp lynchings in India. Before QAnon and the Proud Boys - Mark Zuckerberg had the world at his feet.
So much so in fact, that at the start of 2017 he decided to tour America.
In a Facebook post, he said he wished to "talk to more people about how they're living, working and thinking about the future".
His goal was to speak to people in all 50 states - to get out and engage with real Americans.
It was seen by some as the start of a possible 2020 presidential bid - something he always denied.
His potential candidacy was seriously debated in the press - he had money, drive, and power.
This week, Joe Biden took the job that many believe Mark Zuckerberg secretly craves, or at least craved. And in doing so, he completed a reverse metamorphosis for Zuckerberg. A butterfly no longer, he finds himself alienated politically.
"He's not a welcome figure at the cocktail party any more. And I don't think he has been for a long time," says Sarah Miller, director of the American Economic Liberties Project. She also happens to be on Joe Biden's transition team.
"There is not a lot of love lost there," she told me. "Facebook is broadly seen as the most prominent villain, among all the tech monopolists."
Obama's administration was considered to be close to Silicon Valley and to Facebook. If Biden was ever a friend, he's not now.
In fact, the president often uses Facebook as a byword for the ills of a free internet gone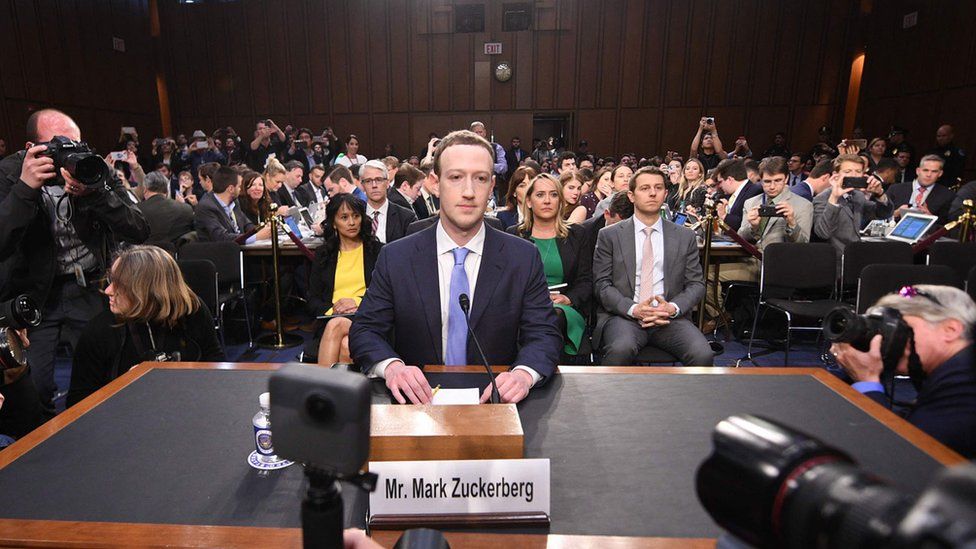 wrong.
Talking to the New York Times a year ago he said:
"I've never been a fan of Facebook, as you probably know. I've never been a big Zuckerberg fan. I think he's a real problem."
It's not just Biden. In the days after Biden's election victory, his deputy head of communications, Bill Russo, tweeted:
"If you thought disinformation on Facebook was a problem during our election, just wait until you see how it is shredding the fabric of our democracy in the days after."