 21 views
| | |
| --- | --- |
| Genre | 80s, female vocalists, dance, italian, sexy |
There are a few artists under the name Sabrina:
1.) Sabrina Salerno, born on 15 March 1968 in Genoa (Italy) is a popular Italian singer and also model, dancer and producer. She is also an actress who has appeared in a number of European TV series, movies and theatre. In 1989 she appeared in the film Fratelli d'Italia with Jerry Calà.
She initially used the single-name credit Sabrina under which she had a few very popular hits in the late 1980s such as "Boys" and "Chico". For more recent recordings, she is now using her full name.
She performed live at the Montreux Pop Festival in 1988.
Sabrina was photographed naked in erotic magazines (such as appearing on the cover of the British magazine, Mayfair), and she is also known for her revealing music videos (her videos for "My Chico" and "Boys" were banned in some places as her breasts were accidentally exposed in each). She is now considered an erotic star, those photos and clips circulating in large quantities all over the Internet.
At the height of her career, Sabrina entered into a well-publicized "feud" with UK topless model-turned-singer Samantha Fox. Magazines such as Playboy played up the "war of words" between the two over who was the sexier singer. There's no evidence to suggest that this was anything more than a publicity stunt.
2) Sabrina Orial (Filipina singer) Born Roli Alexandra "Xanxan" Orial in Laguna on December 30, 1989. She is the youngest of 3 siblings. She's taking course of BA Communication Arts at University of the Philippines, Los Baños, Laguna
Studio album
* Couch Act (2004); Warner Music Phil.
* Sabrina (2006); Vicor Music Corporation
* I Love Acoustic (2008; MCA Music, Inc.)
* I Love Acoustic Too (2009; MCA Music, Inc.)
* I Love Acoustic 3 (2010)
3) Sabrina Velazquez is a singer/songwriter who was born and raised in Honolulu, HI. The daughter of a father who was a mariachi singer and a mother who was a Tahitian/hula dancer, it is no wonder that Sabrina followed in their footsteps.
She began playing the piano at the age of 5 for two years than picked up the violin at age 7. After playing the violin for 10 years, she learned how to play the guitar while in college at the University of Southern California. She quickly began to write her own music and playing at local gigs. After turning down the opportunity to attend the prestigious Berklee College of Music in 2005, she took to the road living in Los Angeles and Portland, recording, songwriting and playing for new audiences.
She released her debut EP, "The Anomaly" in March 2009 and then a full length LP "The Hawk & The Hunter" in November 2011.
4) Sabrina Hebiri (Croatian singer) is known for her participation at Dora 2007 with the song "Tražit ću te" and Dora 2010 with song "Golu si me skinuo".
5) Sabrina (born 1983) is the stage name of Teresa Villa-Lobos, a Portuguese singer, from Setúbal. She represented her country and national broadcaster RTP at the Eurovision Song Contest 2007, in Helsinki, Finland, after winning the Festival da Canção, the national selection. Due to Portugal's non-qualification to the final, in 2006, Sabrina performed in the semifinal, finishing 11th thus failing to qualify.
- Sabrina started singing at school and family parties and, at the age of 16, she already had won some karaoke competitions. Her major hobby was playing futsal at the Grupo Desportivo e Recreativo do Bairro do Liceu, achieving a championship runner-up place for local club Vitória de Setúbal.

- Professionally, she was part of the third and last line-up of Portuguese girlband Teenagers, from 2003 to 2006, when she planned to start her solo career. In early 2007, with 24 years old, she was selected, through a casting, to participate on RTP's Festival da Canção 2007. Her producer, popular artist Emanuel, proposed her to perform under the alias Sabrina. On March 10, she won the show with almost twice the votes of the runner-up. The song, called "Dança Comigo (Vem Ser Feliz)", represented Portugal at the Eurovision Song Contest 2007 in Helsinki, Finland. The song is considered as a typical Portuguese schlager (nicknamed "Pimba" in Portugal).

- Sabrina performed in position number 17 at the Eurovision Song Contest 2007 semifinal, backed by a mixed pair of dancers and three female singers. The Eurovision version was more latino-influenced than the version with which she won the Festival da Canção, and the last two chorus was sang in French, Spanish, English and Portuguese. The dance routine was more elaborate also. Sabrina ended up 11th, just 3 points short of qualification, right behind Moldova (to whom incidentally Portugal gave its maximum points). The song's final ranking was 25th out of 42 countries, making "Dança Comigo" the most successful Portuguese entry since 1998, and the second highest Portuguese scorer ever, with 88 points (after the 92 points from 1996). 44 points came from western European countries (8 points from neighbouring Spain), and 36 points from eastern Europe. It was the highest western scoring song in the semifinal.
6) The popular Greek singer with a number of hits during the 90s and early 00s.
Source
Top Tracks
1
Boys (Summertime Love)
2
Boys
3
BOYS - SUMMERTIME LOVE
4
Boys Boys Boys
5
Umbrella
6
All of Me
7
Boys, Boys, Boys
8
A Thousand Miles
9
Sexy Girl
10
She Will Be Loved
Top Albums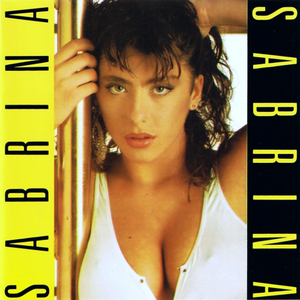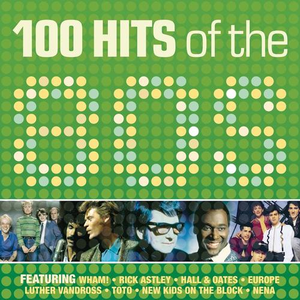 100 Hits of the '80S
tracks