20 views
| | |
| --- | --- |
| Genre | Lo-Fi, Italo Disco, italo-disco, indie, 80s |
1. Brando is an Italo Disco project produced by Larry Pignagnoli, Alessandro Zanni and Stefano Cundari.
Singles: "Rainy Day", "He's Brando" and "What Now My Love".
2. BRANDO, the band, was originally formed in 1991 in the basement of some house on South Walnut Street in Bloomington, IN. It went through name changes. Drummers and bassists quit. Finally, in 1993 the core of band became Derek Richey (vocals and guitar), Nathan Bryant (guitar) and Dan Solero (percussion) and whatever bassist happened to live nearby (they went through four or five of them). The ability of the band to capture an instinctual sound on a 4-track kept improving as well. In Richey's hands, the 4 track became a viable recording machine.
The band kept playing live up until 1997 with an assortment of players, friends, draftees and additions. The recording relationship between Seib and Richey blossomed and account for a good portion of the recordings presented on what would come to be the 2000 compilation release, 'The Adder' on Smokeylung. 'The Adder' documents a 3 year span of recording that accounted for around 200 songs, 14 of which were picked for the first album, "The Adder." Many others fell on to self-released tapes that Richey made and passed out to friends, including the infamous 'Textiles on Labor' which set the tone for future official releases. The band continued to record together through to 2000, putting together another release, 'Peacocks on Linen' that was also released on Smokeylung in mid 2000. Peacocks marked the arrival of a clearer sound, and the recordings themselves (especially near the end of the album) forcasted a more powerful and rich recording result for the future.
'The Headless Horseman is a Preacher' released in 2001, however, changed everything for the band. It was this release that garnered them more radio play, and the kind of attention that turns heads. After years apart, it was time to put the live band back together. The next album, 'Single Crown Postcard', was released in 2002 on recordhead / mr. whiggs records. A softer, mild-mannered release, with lots of cloudy orchestration, "Postcards" was perfect for those lonely, whiskey-drinking nights, and would have been perfect for a movie-soundtrack. 2004's "943 Recluse" dusts off the guitars, and puts the orchestra back in the closet. More rock and more gritty than its predecessor, "943 Recluse" features Richey collaborating with Kenny Childers as well as Whitlock and Touw on a a number of songs. A sign of more collaboration with the live version of the band to come, and a warning that the next Brando album (if things continue in the same direction) could be even a bigger rock.

3. Brandon Lackey, the artist formerly known as The Amazing Brando, ex-member of The Adventures of Duane & Brando, is now going by just Brando for his personal music. He is also still actively making music under Exit Mindbomb

Read more

last.fm/music/Brando/+wiki" rel="nofollow noopener" target="_blank">Source
Top Tracks
1
Look Into My Eyes
2
Don't Call Me - Galantis Remix
3
Don't Call Me
4
Rainy day
5
Close to You
6
Body
7
Look Into My Eyes - Syn Cole Remix 8
Look Into My Eyes - HUGEL & Hugo Cantarra Remix
9
Millennial Rhapsody
10
Centro di gravità permanente
Top Albums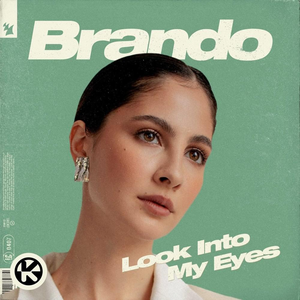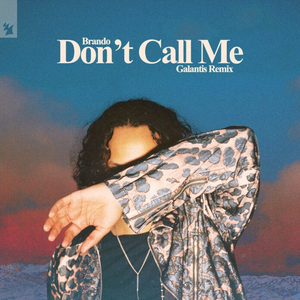 Don't Call Me (Galantis Remix)

tracks